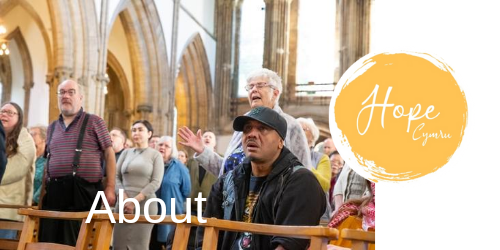 Where our story has run out, a better story is about to begin.
Hope Cymru is a new multimedia initiative with the vision of sharing the hope and good news of Jesus Christ with Wales.
It is a ten season film project with live seminars, a blog and more, to reconnect with the past and give hope for the future by retelling the biggest, best and most beautiful story of all – the story of Jesus.
A reason to hope
Despite the challenging times the world finds itself in: emerging from a pandemic, the rising cost of living, the breakdown of society, the pain of war, and much more, we believe that there is hope. There is a better story to tell.
We are doing this because we believe that the good news about Jesus will bring transformation, renewal and hope to Wales. We are a group of normal people, all with different stories but share the desire to see Wales and its people prosper and share in the hope we have. Our prayer is that many in Wales will come to the same conclusion, and receive the good news we have to share.
Find out more
This is just the beginning! Stay connected with us by following us on social media. Want to get in touch? Contact us by going to our Contact page.